Center Concludes Pioneering So The World May Know Seminar
---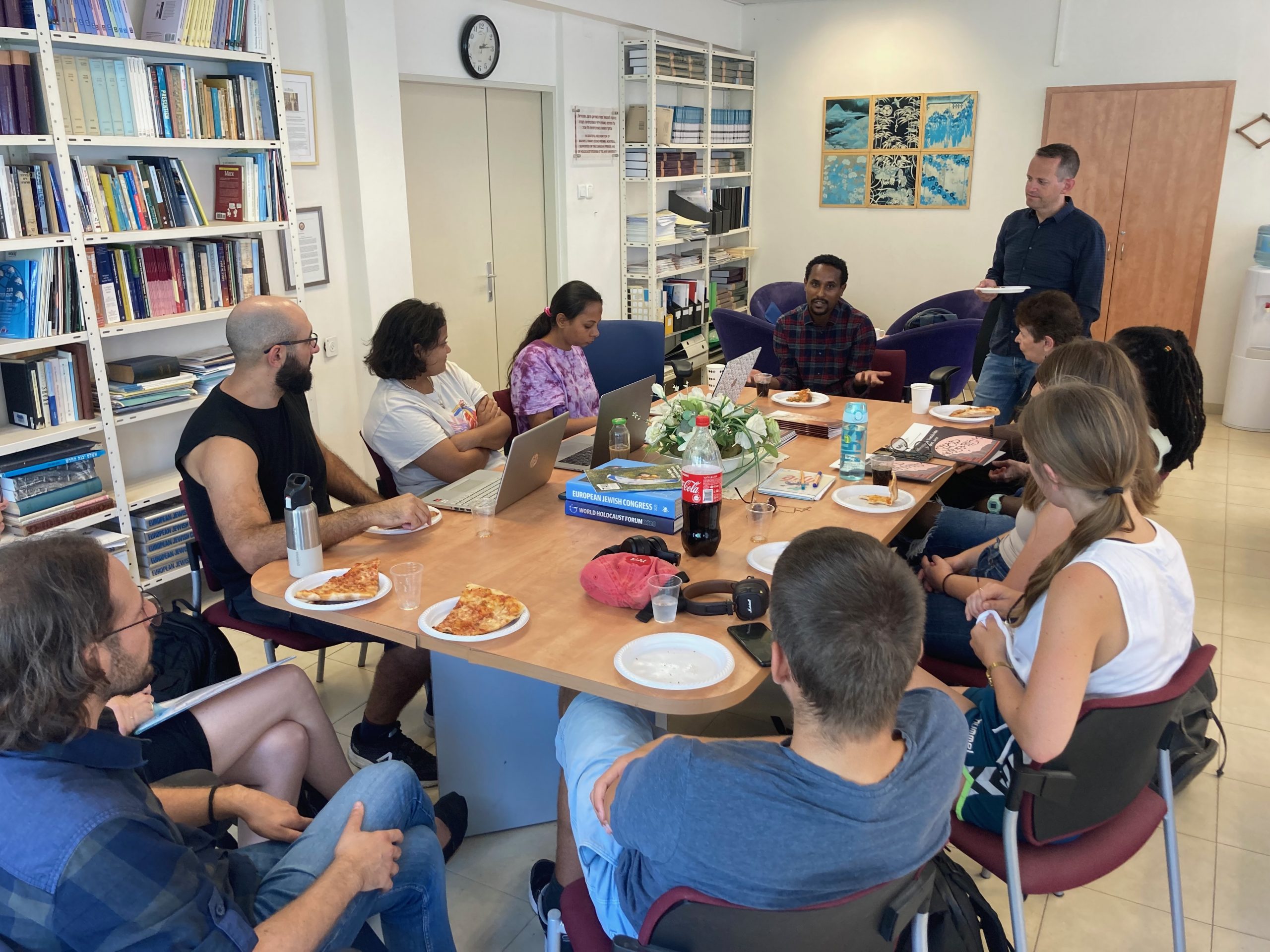 On August 3, the Center concluded its pioneering So the World May Know Seminar with a group of Tel Aviv University international students from across the globe, including Ecuador, India, Ethiopia, Mexico, Germany, Kenya, and Argentina. The two-month Seminar, serving as a pilot for a broader program currently under development, explored central topics related to the Holocaust and antisemitism, and provided participants with practical tools to organize and give workshops in their home countries on the means to fight antisemitism and racism at large.
Reflecting on his experience, Mateo Maya, a Security and Diplomacy Master's student from Ecuador, said that the lectures he attended provided "a unique experience to understand in a more detailed way some aspects of Jewish history, the Holocaust, and testimonies of Holocaust survivors." Similarly, Anusha Datta, a documentary filmmaker from India pursuing her master's degree in film at TAU, said the seminar was "an enriching experience that was successful in condensing an expansive scope of history in a format that made it accessible to international students."
As several other participants, Mateo and Anusha have already begun working on the workshops they intend to give this fall to university students, educators and officials in their home countries.